Carol Ekdahl-Garwood from St. Paul United Methodist Church in South Sioux City, Nebraska, will be leading another Volunteer in Mission trip to the Holy Land from Sept.10-22. This will be her sixth trip to the Holy Land, either as a team member or team leader. Ekdahl-Garwood is the leader for the Great Plains Holy Land Task Force. The trip is open to anyone who would like to gain more knowledge of the situation in the Holy Land as well as to experience the holy sites.
While participants will take some time to visit the traditional "holy sites" such as the Church of the Nativity in Bethlehem and the Sea of Galilee, much of the focus will be on interacting with local Christians (sometimes referred to as the "Living Stones"). The group will also visit the Mar Elias Educational Institutions in Ibillin, Israel, which is the school founded by Archbishop Elias Chacour.
For additional information, please contact: Carol Garwood, 1212 Dakota Ave., Dakota City, NE 68731 or cgarwood62@gmail.com.
About Volunteer in Mission Teams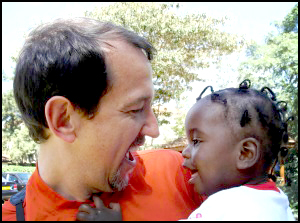 Even though United Methodist Volunteers in Mission [UMVIM] is the "official" short-term mission agency of the United Methodist Church, many churches and individuals we work with often have questions about the function of UMVIM.  To learn more click on the hyperlink UMVIM.
What is an UMVIM volunteer/team?
Most consider an "UMVIM team" to be a volunteer team of United Methodists that go to serve out-of-state or abroad for a short period of time.  However, an "UMVIM team" is so much more than that.  If you are an United Methodist and you are engaged in outreach as a member of an United Methodist Church, then you are an UMVIM volunteer.  Often, we don't get to hear the stories of many UMVIM teams, so please share your mission experience. If you are reaching out in service as an expression of your faith and your membership vows to your local United Methodist Church, YOU are UMVIM.